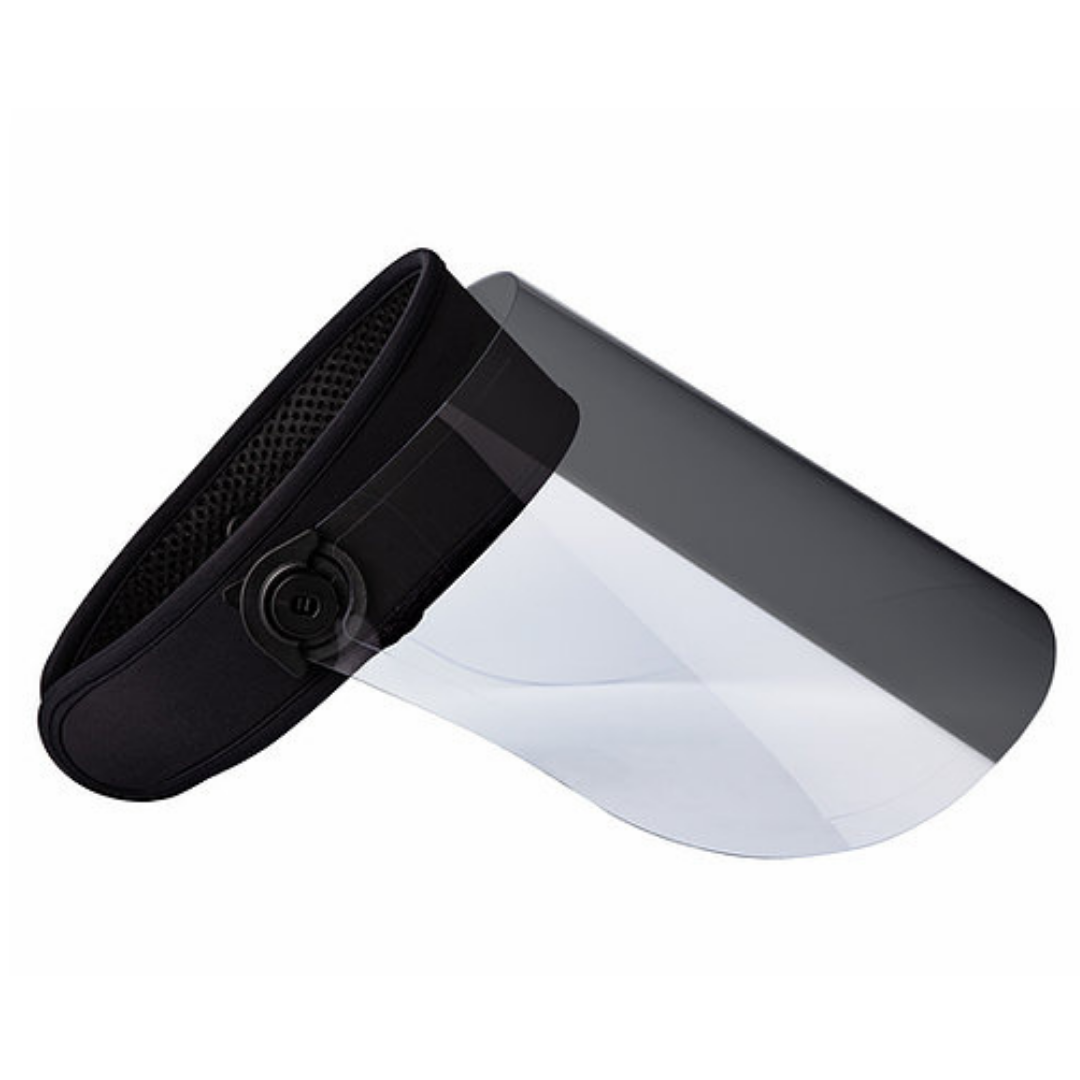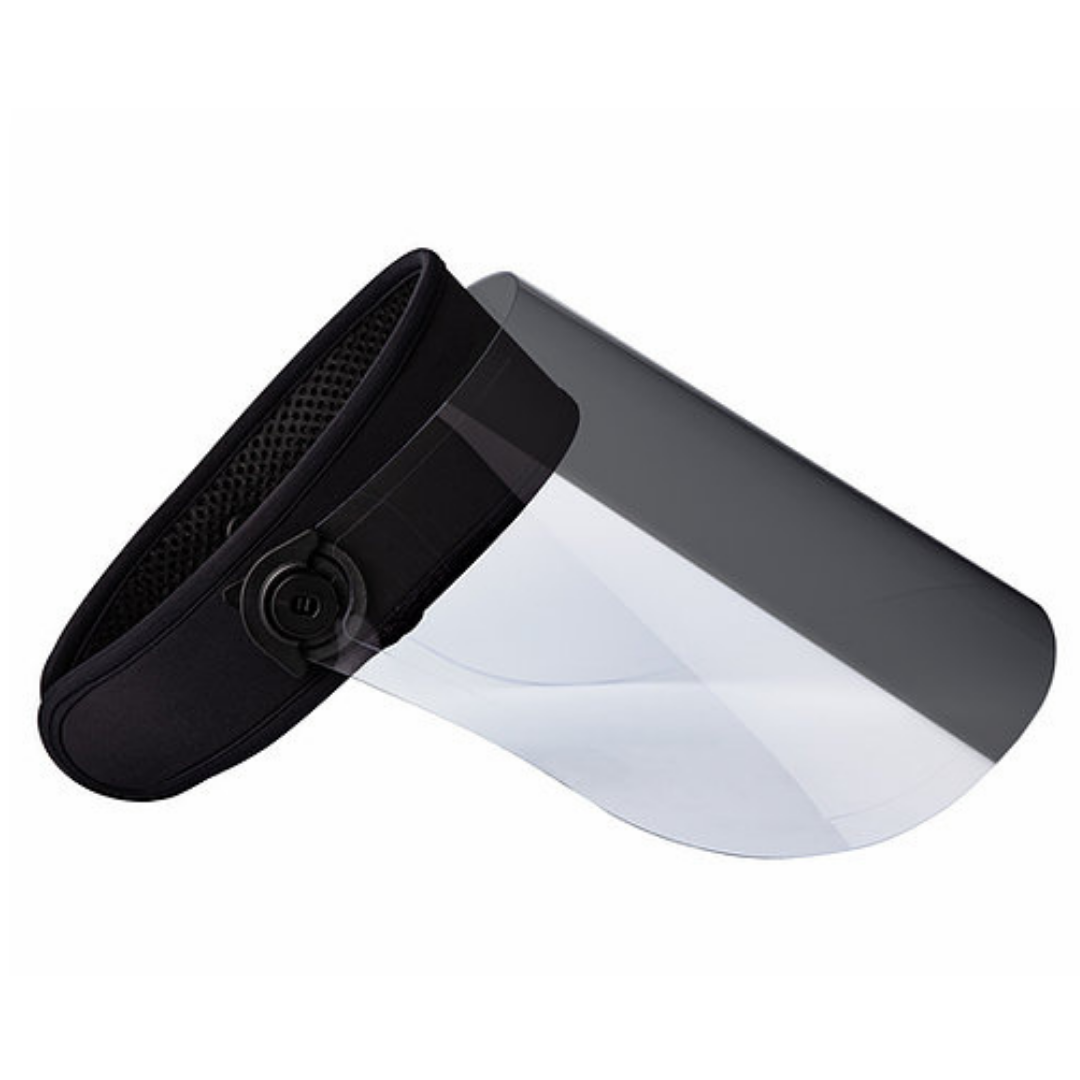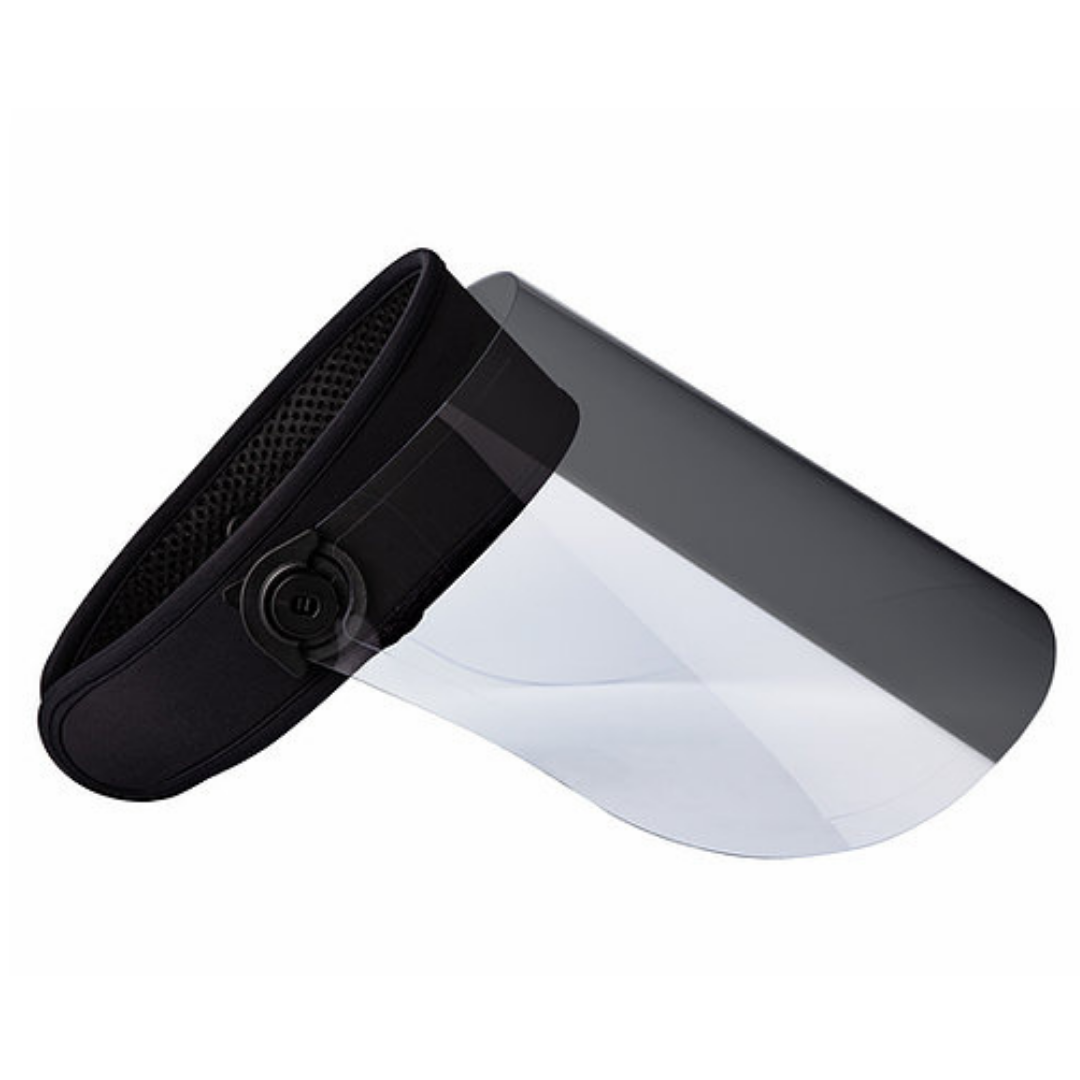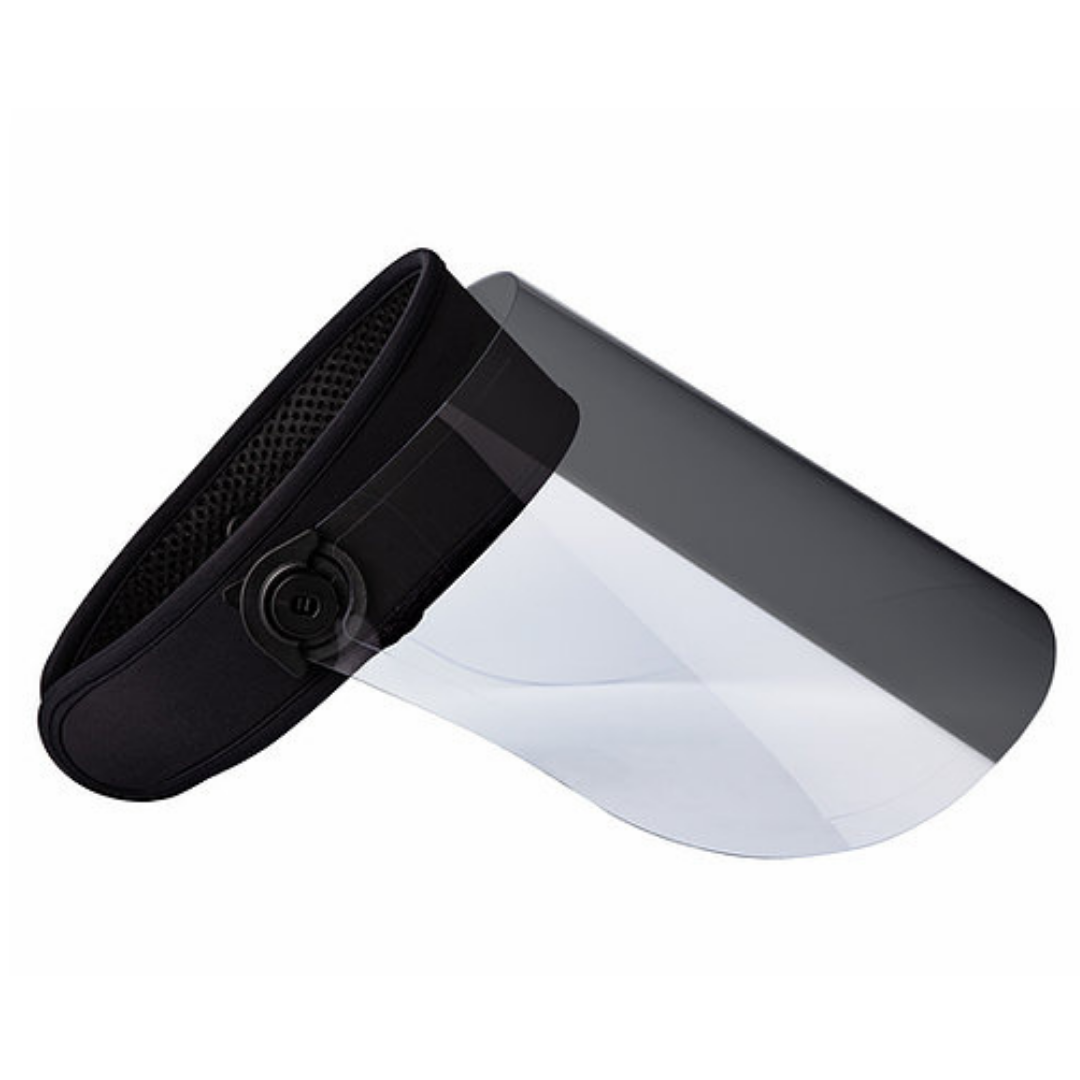 Photochromic Shield
Incorporating color changing technology, Bluestone's new Photochromic Face Shield automatically adjusts to the light around you.
Made of their proprietary Lux Material, the transparent lens can be worn up like a visor or down to provide protection across your entire face. Heat resistant lens means you can keep your cool even during the hottest days and it blocks harmful UV rays. 
One Size, Plastic clear soft lens set on black headband.
Includes Travel Bag
Clean using Bluestone Sunshields Cleaning Kit
Made of our propriarity heat resistant material which means it won't bend or warp unlike other shields on the market
Blocks UVA/UVB rays
Protects from Blue Light
ANSI Z80.3 Approved
Heat Resistant / Adjustable / Transparent Lens
Ideal for long days in the sun and ultimate sun protection