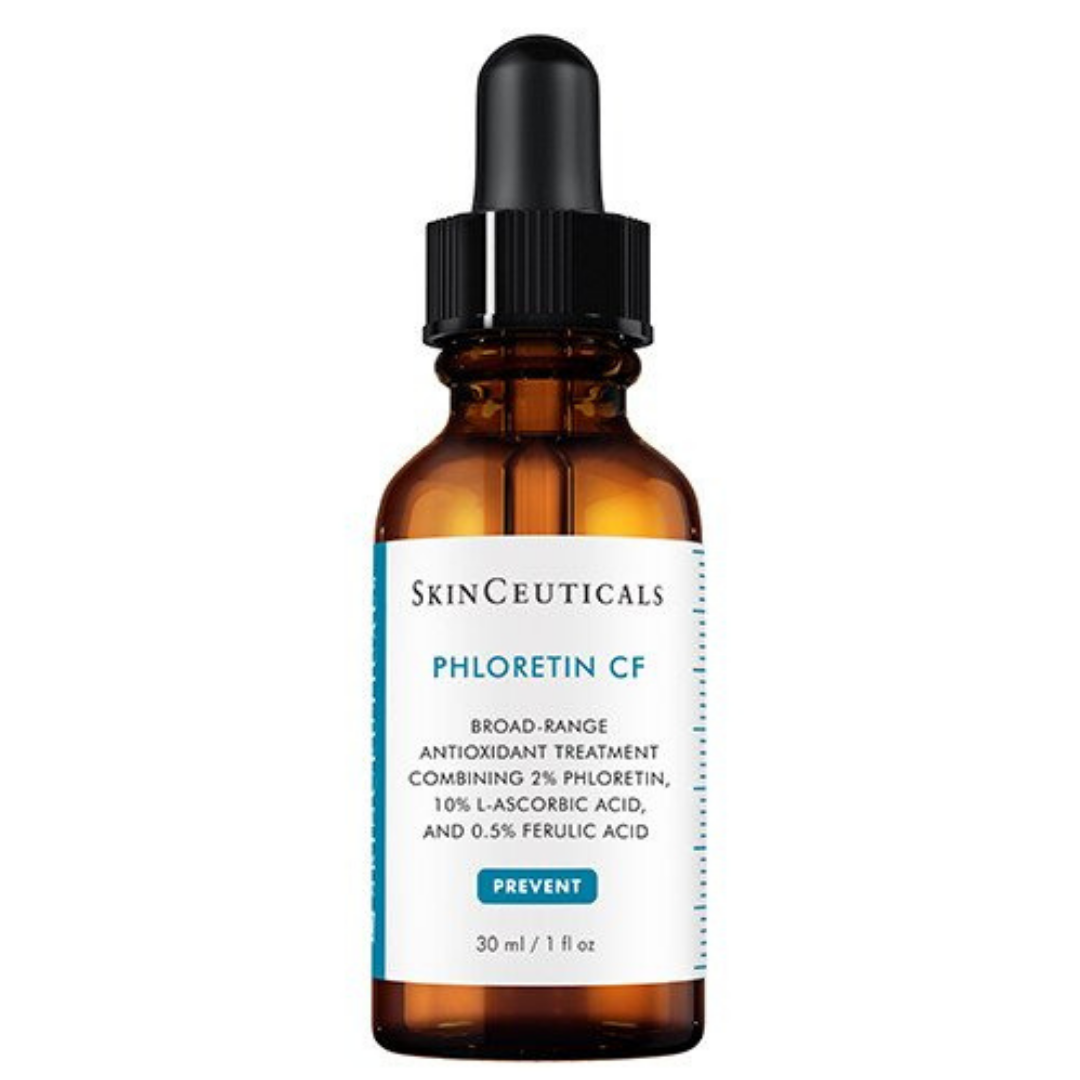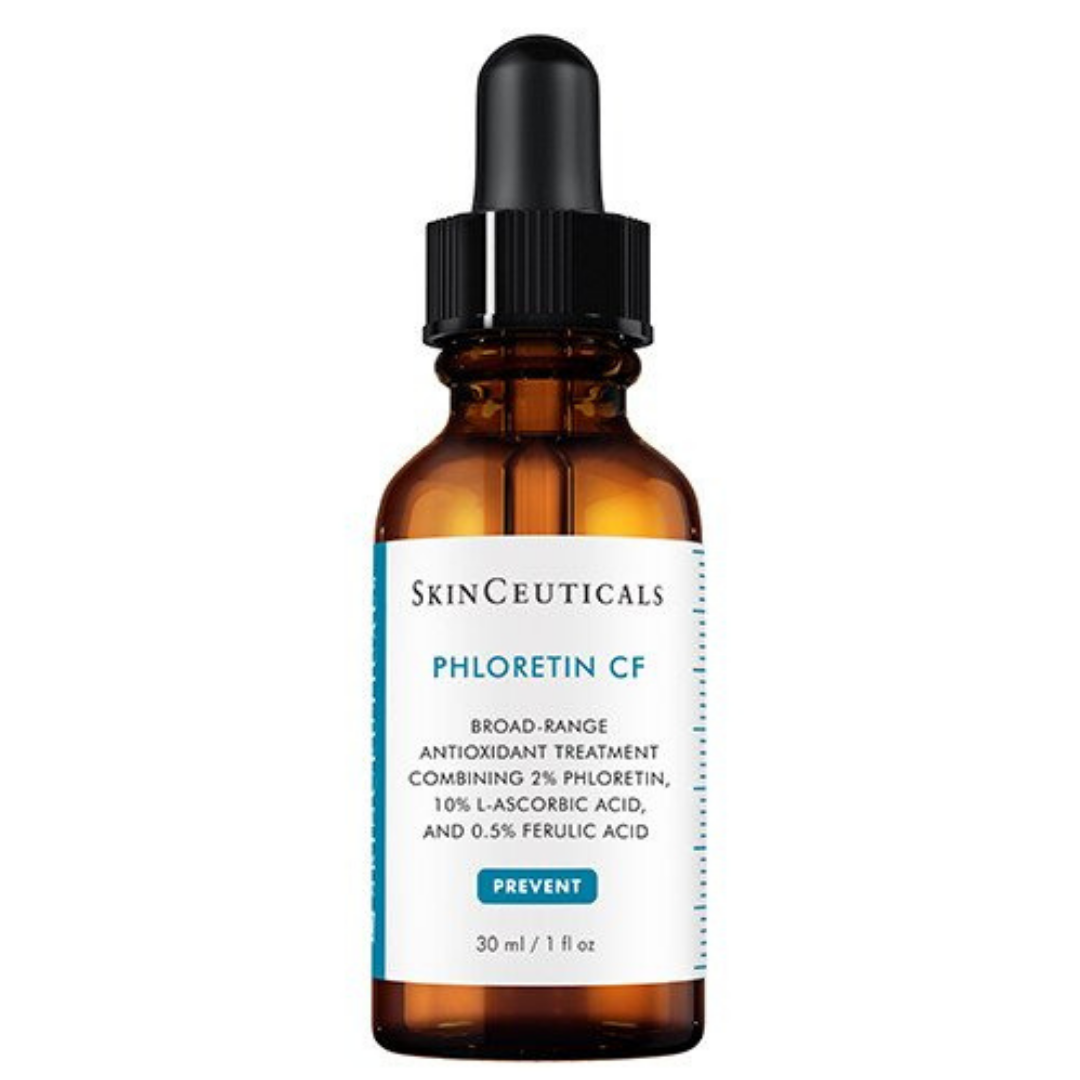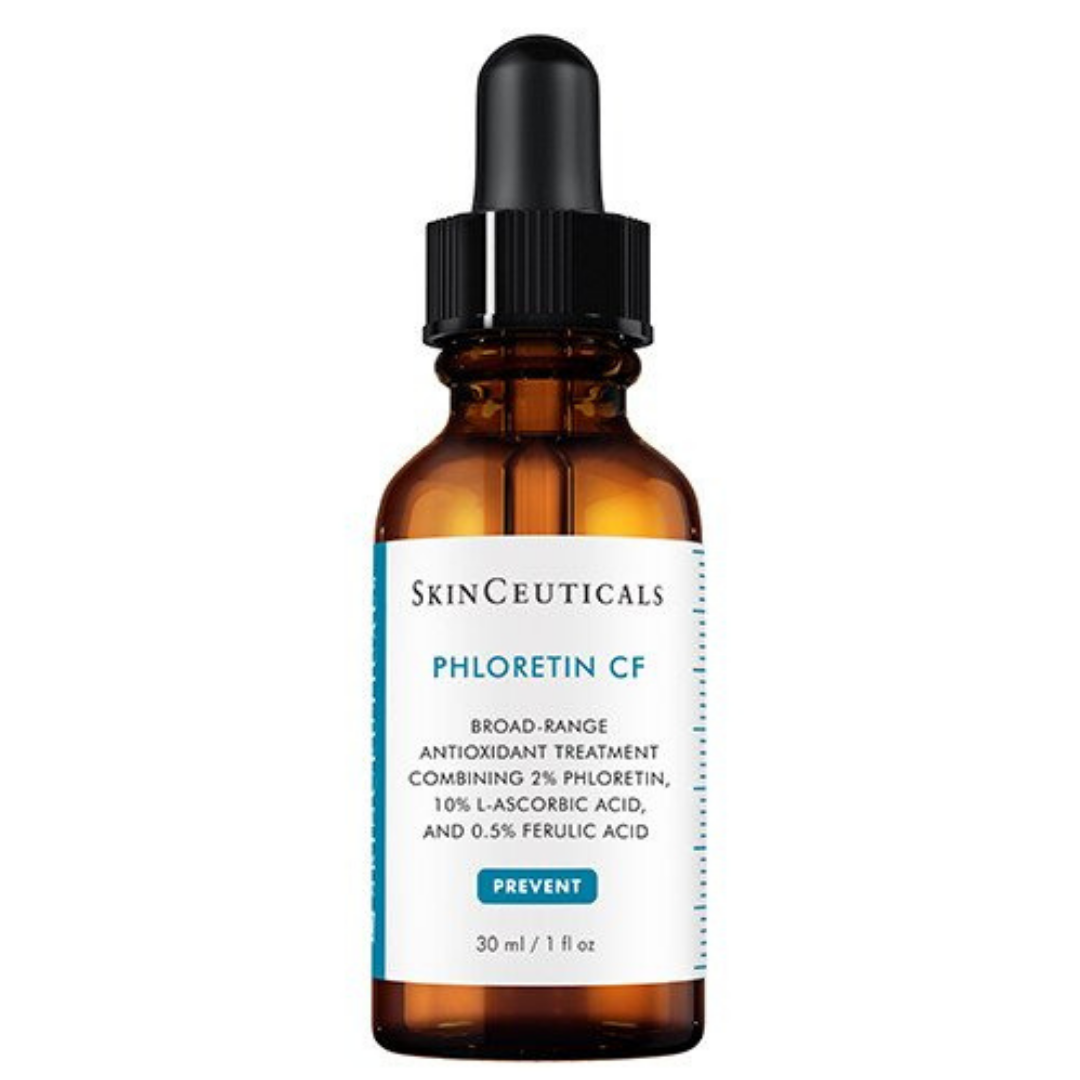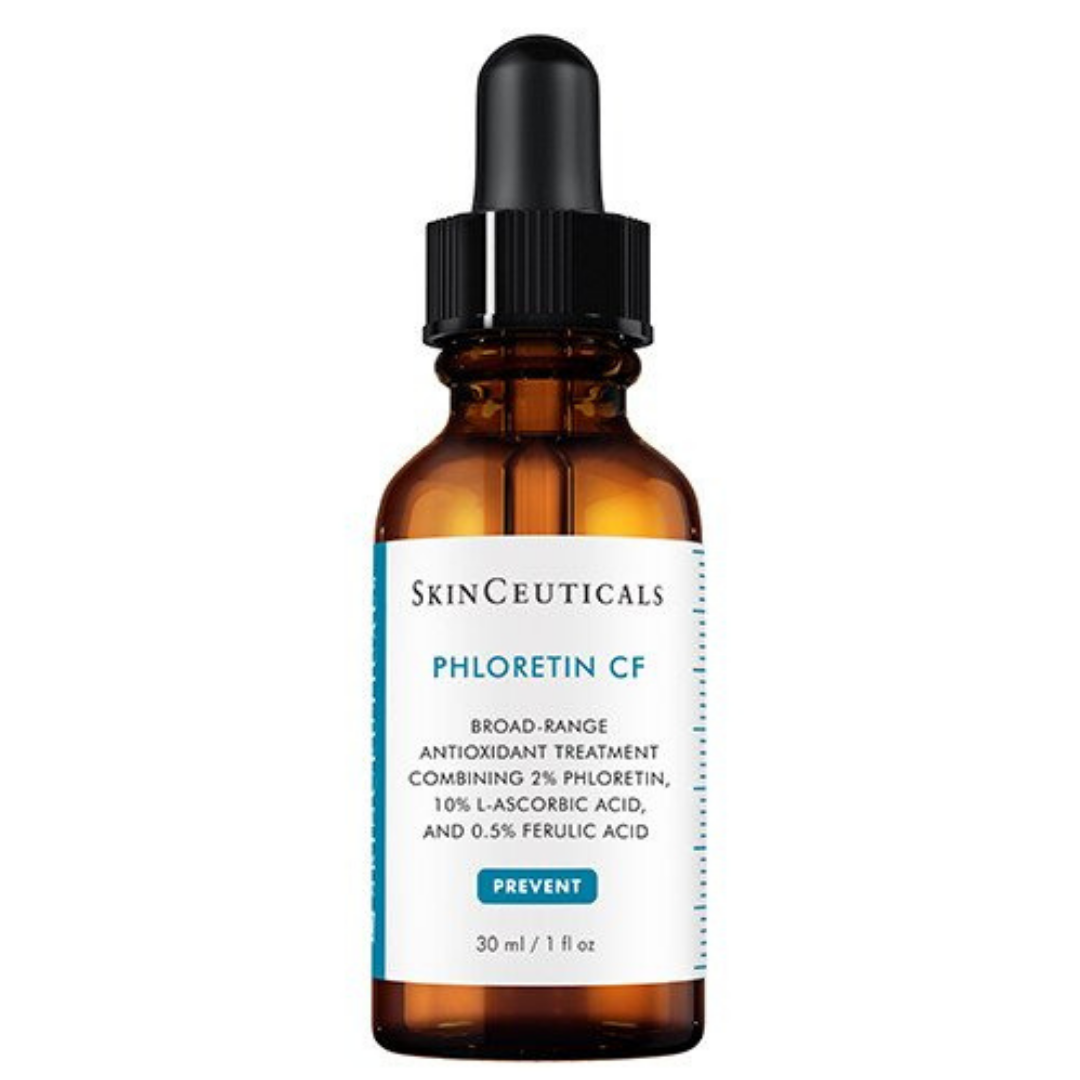 Phloretin CF
Login required to view price. Only available to existing users or clients that have otherwise received a skin consultation by a Sapien professional. Please text 206-698-2431 for more information.
Skin Types: Normal, Combination, Sensitive
Skin Condition: Discolorations, Acne, Aging
Phloretin CF Gel is a revolutionary antioxidant technology combining 2% phloretin, 10% pure vitamin C (L-ascorbic acid), and 0.5% ferulic acid for enhanced protection against atmospheric aging – environmental damage and premature signs of aging caused by free radicals from UVA/UVB radiation. This daily topical vitamin C antioxidant also helps diminish the appearance of discoloration, refine skin texture, and improve skin tone.
Directions: In the morning after cleansing and toning, apply 4-5 drops to a dry face, neck, and chest before other skincare products. May be used on the back of the hands. It is normal for vitamin C products to darken after opening due to air and light exposure. The formula will remain effective. Once opened, it is recommended to be used within 3 months of opening.

Ingredients: Aqua / Water / Eau, Dipropylene Glycol, Alcohol Denat., Ascorbic Acid, Butylene Glycol, Triethyl Citrate, Phloretin, Ferulic Acid.