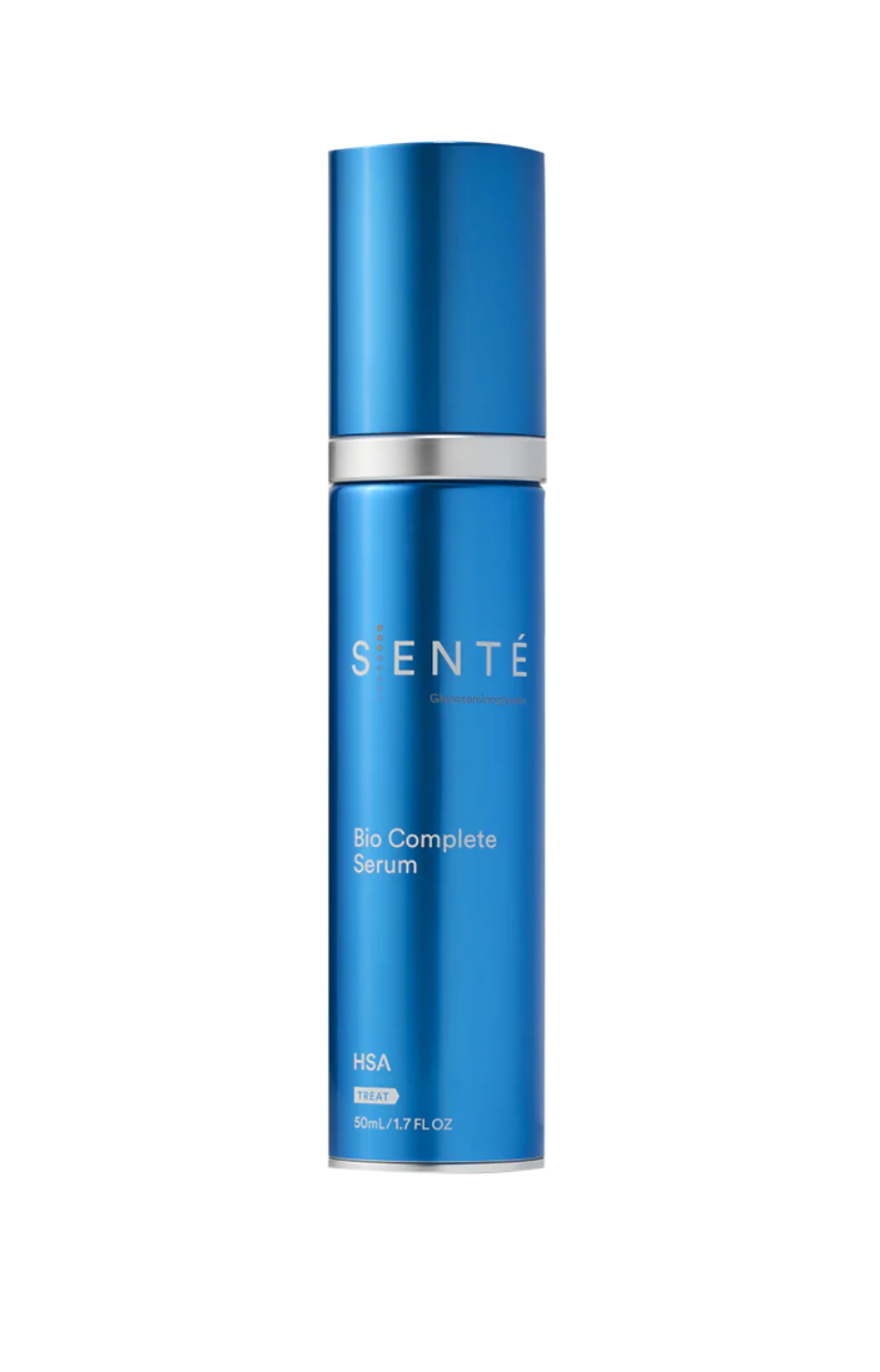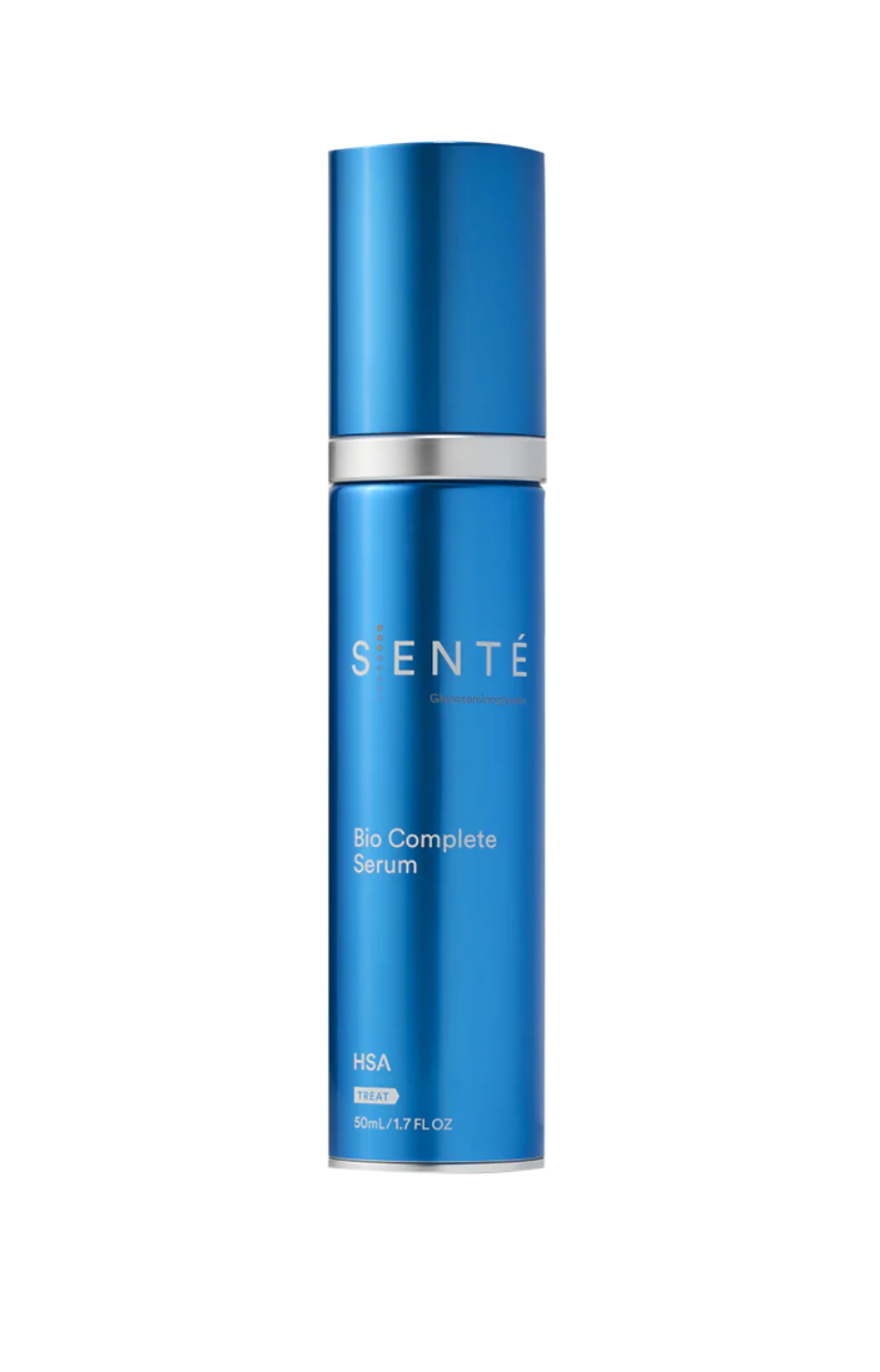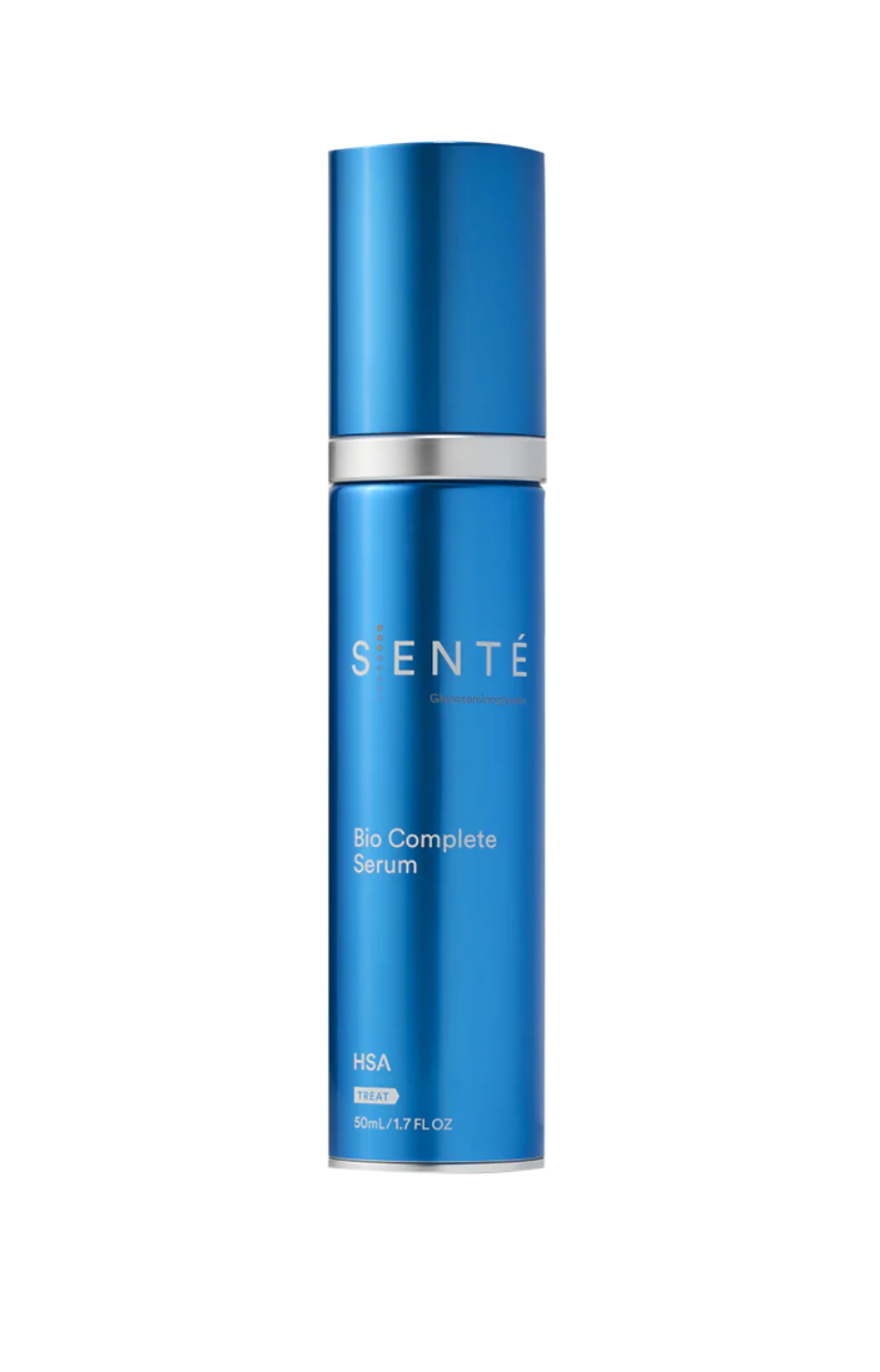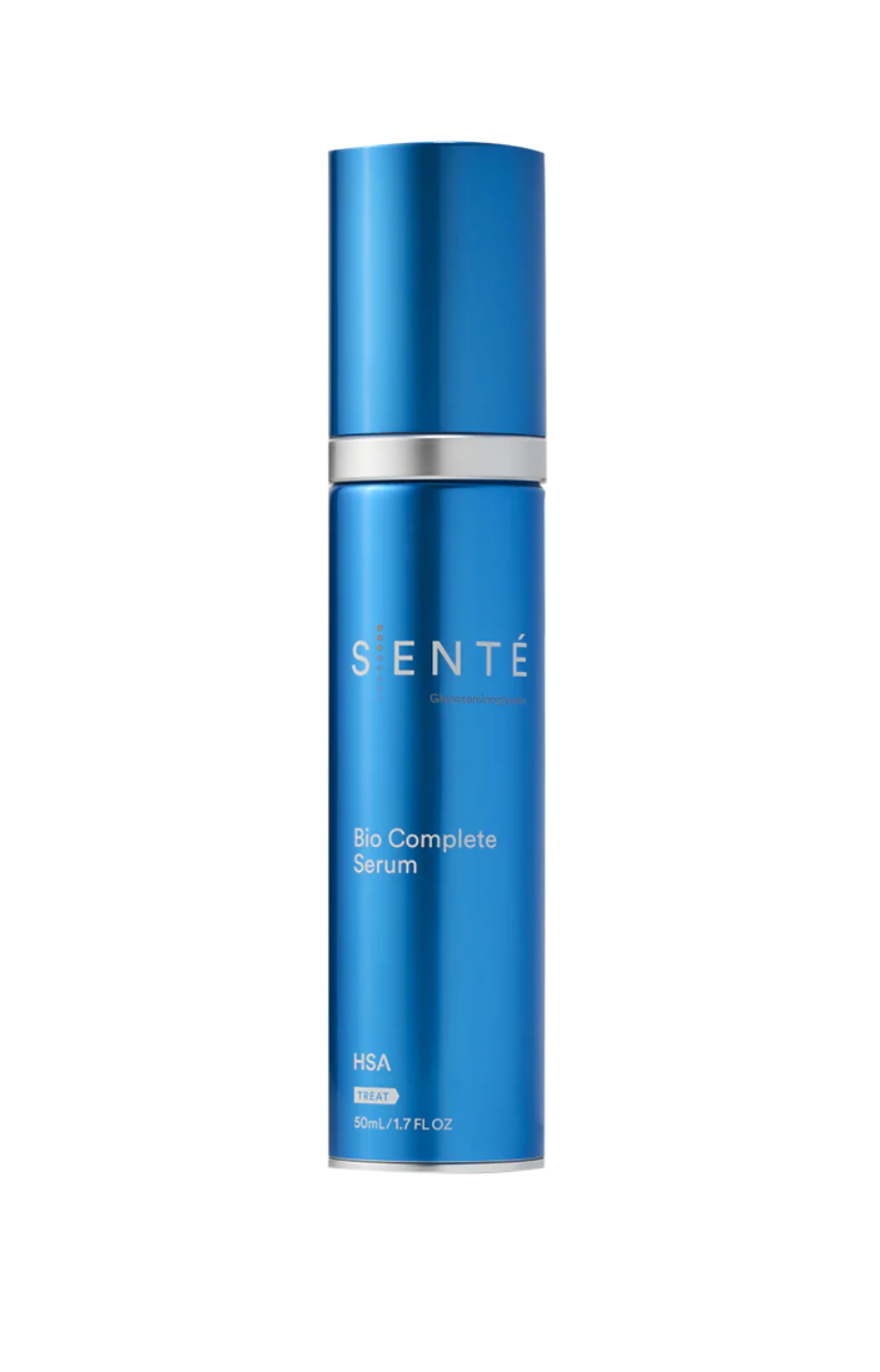 Bio Complete Serum
A gentle vitamin A serum with patented Heparan Sulfate Analog (HSA) technology, Senté Bio Complete Serum is the ultimate anti-aging solution for sensitive skin and first-time retinol users. Our revolutionary HSA molecule deeply hydrates and helps repair damage while slow-release retinoids boost cell turnover without irritation, producing smoother, younger-looking, and a more even skin tone within eight weeks.
Directions:
Step 1: After cleansing, apply 1 - 2 pumps of Senté Bio Complete Serum on your face and rub gently.
Step 2: Allow the serum to absorb fully into the skin before moving on to the next step of your routine.
Step 3: Follow up with a moisturizer to soothe and lock in hydration.
Ingredients:  
Water (Aqua), Butylene Glycol, Dipropylene Glycol, Cyclopentasiloxane, PEG-12 Dimethicone Crosspolymer, Dimethicone Crosspolymer, Dimethicone/Vinyl Dimethicone Crosspolymer, Dimethiconol, Dimethicone, Laureth-23, Laureth-4, Glycerin, Heparan Sulfate, Pentylene Glycol, Retinyl Safflowerate, Retinol, Lysophosphatidic Acid, Myristoyl Nonapeptide-3, Myristoyl Pentapeptide-17, Ethyl Safflowerate, Ethyl Flaxseedate, Dipalmitoyl Hydroxyproline, Allantoin, Panthenol, Hyaluronic Acid, Sodium Ascorbyl Phosphate, Alanine, Arginine HCl, Asparagine, Aspartic Acid, Cystine, Glutamic Acid, Glutamine, Histidine HCl, Isoleucine, Leucine, Lysine HCl, Acetyl Methionine, Phenylalanine, Proline, Serine, Threonine, Tryptophan, Tyrosine, Valine, Calcium Pantothenate, Folic Acid, Inositol, Niacinamide, Pyridoxal HCl, Riboflavin, Thiamine HCl, Calcium Chloride, Magnesium Sulfate, Potassium Chloride, Sodium Chloride, Sodium Phosphate, Beta-Carotene, Polysorbate 80, Polyaminopropyl Biguanide, Fragrance, Tromethamine.